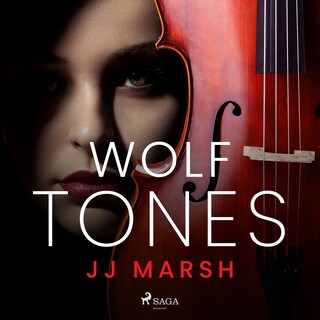 Summary
Fifteen years ago, Rolf was destined for the gutter.

His luck has changed. Now a cellist with the Salzburg City Orchestra, he has his dream job and dizzying prospects.

All because of her.

Smart, sexy, well connected and crazy about him, Leonor is his fantasy woman. She made him and he'll never forget it.

Neither will she.

She chooses Rolf's diet, his friends, his decisions and career path. She knows best. When does a champion turn controller?

While he submits to domination at home, he struggles at work. The maestro is determined to break down and rebuild his new cellist. Clash after clash shatter Rolf's confidence until he doubts everything about himself.

Then a rumour reaches his ear. Has he misjudged his new friends? Is something more sinister pulling the orchestra's strings?

Regardless of the drama behind the scenes, the show must go on. It's the only way to escape his past.

A classic artist, Rolf presents the best side of himself, hiding the pain of imperfection. A strategy with devastating results.

JJ Marsh is a Welsh author based in Switzerland, a founding member of the award-winning author collective Triskele Books and the Swiss Ambassador for The Alliance of Independent Authors. Oh, and she writes in an attic overlooking a cemetery.

As an author she is known primarily for her bestseller series of crime novels featuring Beatrice Stubbs. Jill has been featured in The Guardian Readers' Recommend and The Bookseller's Editor's Choice.
© Saga Egmont (Audiobook)