Walt Whitman: Leaves of Grass (English Edition)
- Walt Whitman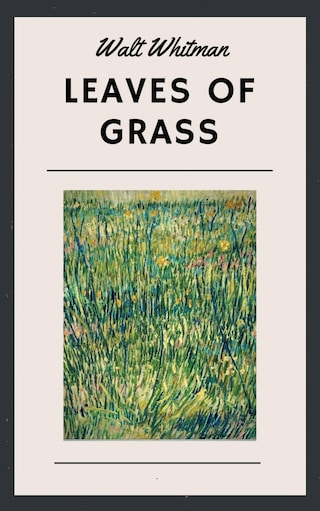 Summary
"As I ponder'd in silence,
Returning upon my poems, considering, lingering long,
A Phantom arose before me with distrustful aspect,
Terrible in beauty, age, and power,
The genius of poets of old lands,
As to me directing like flame its eyes,
With finger pointing to many immortal songs,
And menacing voice, What singest thou? it said,
Know'st thou not there is but one theme for ever-enduring bards?
And that is the theme of War, the fortune of battles,
The making of perfect soldiers."

"Leaves of Grass" is a poetry collection by the American poet Walt Whitman (1819–1892). The poems of "Leaves of Grass" are loosely connected, with each representing Whitman's celebration of his philosophy of life and humanity. Walt Whitman is among the most influential poets in the American canon, often called the father of free verse.