Uncle's Dream
- Fyodor Dostoevsky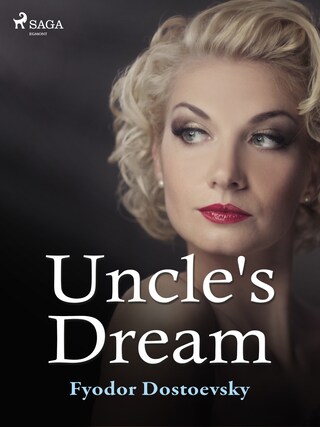 Summary
Love, hate, deceit and greed. Throw in a sprinkling of comedy and you have the recipe for an entertaining and humorous novella.

"Uncle's Dream" is a story by Fyodor Dostoevsky that follows the return of a Russian prince and an old aristocratic woman who wants him to marry her 23-year-old daughter. Her cunning plan, however, does not go as smoothly as expected and the Prince's life and his surroundings turn into a comedy.

Psychological and deeply philosophical, "Uncle's Dream" is a provincial tale of complicated social issues, humorous escapades, and satirical situations. Even though Dostoevsky is not known for his comedies, his ironic stance is obvious in this novel, creating a lighthearted story of memorable characters and funny twists. Fans of humour and short stories will not be disappointed.

Fyodor Dostoevsky (1821-1881) was a famous Russian writer of novels, short stories, and essays. A connoisseur of the troubled human psyche and the relationships between the individuals, Dostoevsky's oeuvre covers a large area of subjects: politics, religion, social issues, philosophy, and the uncharted realms of the psychological.

There have been at least 30 film and TV adaptations of Fyodor Dostoyevsky's 1866 novel 'Crime and Punishment' with probably the most popular being the British BBC TV series starring John Simm as Raskolnikov and Ian McDiarmid as Porfiry Petrovich.
'The Idiot' has also been adapted for films and TV, as has 'Demons' and 'The Brothers Karamazov'.