The tragedy of Coriolanus
- William Shakespeare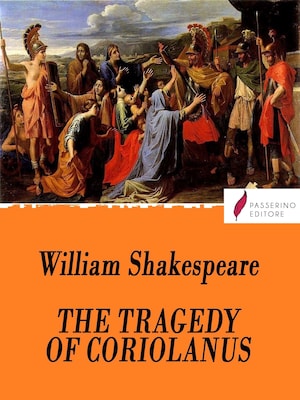 Summary
Coriolanus is a tragedy by William Shakespeare, believed to have been written between 1605 and 1608. The play is based on the life of the legendary Roman leader Caius Marcius Coriolanus. Shakespeare worked on it during the same years he wrote Antony and Cleopatra, making them the last two tragedies written by him.
Coriolanus is the name given to a Roman general after his military feats against the Volscians at Corioli. Following his success he seeks to be consul, but his disdain for the plebeians and the mutual hostility of the tribunes lead to his banishment from Rome. He presents himself to the Volscians, then leads them against Rome.

William Shakespeare (bapt. 26 April 1564 – 23 April 1616) was an English playwright, poet, and actor, widely regarded as the greatest writer in the English language and the world's greatest dramatist. He is often called England's national poet and the "Bard of Avon" (or simply "the Bard"). His extant works, including collaborations, consist of some 39 plays, 154 sonnets, three long narrative poems, and a few other verses, some of uncertain authorship. His plays have been translated into every major living language and are performed more often than those of any other playwright. They also continue to be studied and reinterpreted.