Timeless Love
- Edith Wharton, William Shakespeare, John Keats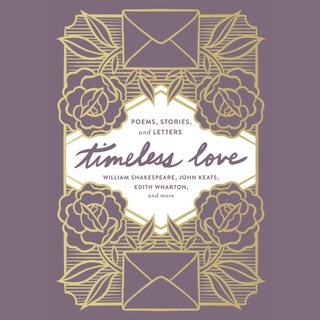 Summary
This beautiful, giftable collection celebrates the beauty and the agony of love through classic poems, stories, and letters from beloved writers.

Because it defines human existence, love is one of art's favorite subjects. Timeless Love: Poems, Stories, and Letters celebrates the mysterious nature of love and passion by bringing together classic works by beloved writers through the ages.

Including stories, poems, and letters from Shakespeare, Elizabeth Barret Browning, John Keats, Edith Wharton, and more, this collection explores how each love is singular—yet love itself is universal.


© Thomas Nelson (Audiobook)