The White Stone
- Anatole France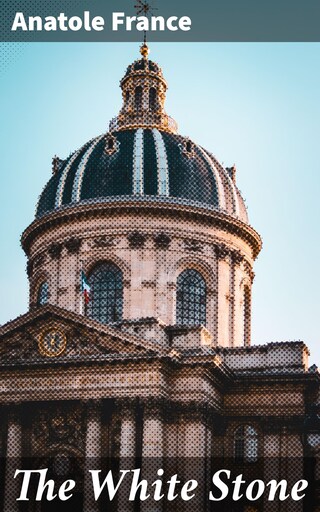 Summary
"The White Stone" by Anatole France is a book about "white peril" which displays French men's groups discussing the world's state. These are actually the views of the author who shares his usual topics of interest such as colonialism, religion, and racism of countries that fall in Europe. The book ending is an interesting interpretation of a futuristic forecast.
Excerpt:
"THE WHITE STONE
FEW Frenchmen, united in friendship, who were spending the spring in Rome, were wont to meet amid the ruins of the disinterred Forum. They were Joséphin Leclerc, an Embassy Attaché on leave; M. Goubin, licencié ès lettres, an annotator; Nicole Langelier, of the old Parisian family of the Langeliers, printers and classical scholars; Jean Boilly, a civil engineer, and Hippolyte Dufresne, a man of leisure, and a lover of the fine arts.
Towards five o'clock of the afternoon of the first day of May, they wended their way, as was their custom, through the northern door, closed to the public, where Commendatore Boni, who superintended the excavations, welcomed them with quiet amenity, and led them to the threshold of his house of wood nestling in the shadow of laurel bushes, privet hedges and cytisus, and rising above the vast trench, dug down to the depth of the ancient Forum, in the cattle market of pontifical Rome."