The Twelve Days of Murder
The perfect festive whodunnit to gift this Christmas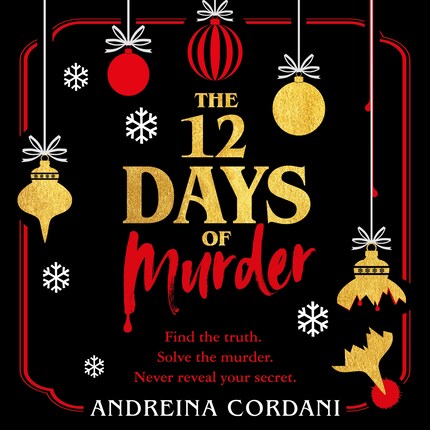 Description of the book
Find the truth. Solve the murder. Never reveal your secret.

Twelve years ago, eight friends ran an exclusive group at university: The Murder Masquerade Society. The mysteries they solved may have been grisly, but they were always fictional - until their final Christmas Masquerade, when one of the group disappeared, never to be seen again.

Now, the remaining members of the group receive an invitation to a reunion masquerade, to be held in a beautiful and remote country house in Scotland. When they arrive they are each assigned a new identity themed around the Twelve Days of Christmas - they become Lady Partridge or Mr Gold; Lord Leapworth or Doctor Swan. The game begins, and it feels just like old times.

Until the next morning, when Lady Partridge is found hanging from a pear tree.

It quickly becomes clear that in this game, the murder will be all too real, and the story is bringing long-hidden secrets to the surface. If they hope to win the game and survive the festive season then they will need to face the truth about their history together, who they have become - and what really happened on that fateful night twelve years before.