The Thirty-Nine Steps
- John Buchan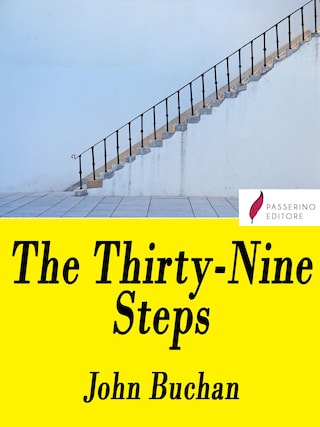 Summary
The Thirty-Nine Steps is an adventure novel by the Scottish author John Buchan. It first appeared as a serial in Blackwood's Magazine in August and September 1915 before being published in book form in October that year by William Blackwood and Sons, Edinburgh. It is the first of the five novels featuring Richard Hannay, an all-action hero with a stiff upper lip and a miraculous knack for getting himself out of sticky situations. The novel formed the basis for a number of successful adaptations, including several film versions and a long-running stage play. In 2003, the book was listed on the BBC's The Big Read poll of the UK's "best-loved novels."

John Buchan, (26 August 1875 – 11 February 1940) was a Scottish novelist, historian, and Unionist politician who served as Governor General of Canada, the 15th since Canadian Confederation. After a brief legal career, Buchan simultaneously began his writing career and his political and diplomatic careers, serving as a private secretary to the administrator of various colonies in southern Africa. He eventually wrote propaganda for the British war effort during World War I. He was elected Member of Parliament for the Combined Scottish Universities in 1927, but he spent most of his time on his writing career, notably writing The Thirty-Nine Steps and other adventure fiction.
In 1935, King George V, on the advice of Prime Minister R. B. Bennett, appointed Buchan to replace the Earl of Bessborough as Governor General of Canada, for which purpose Buchan was raised to the peerage. He occupied the post until his death in 1940.
Buchan was enthusiastic about literacy and the development of Canadian culture, and he received a state funeral in Canada before his ashes were returned to the United Kingdom.