The Rule of Fear
- Luke Delaney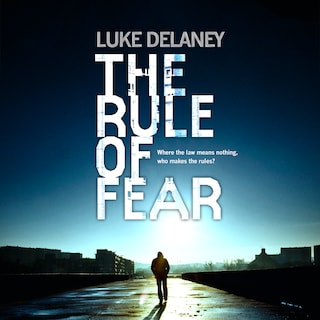 Summary
The new novel by Luke Delaney, ex-Met detective and author of the terrifyingly authentic DI Sean Corrigan series. Perfect for fans of Mark Billingham, Peter James and Stuart MacBride.

Danger lurks on every corner. But the threat comes from within.

Tasked with cleaning up the notorious Grove Wood Estate, Sergeant Jack King is determined to rise to the challenge. But it's not just drug dealers and petty thugs his team have to worry about. Someone is preying on children and they need to hunt down the culprit, fast.

Soon King finds himself in over his head: the local residents won't play ball, and he's refusing to admit that he's suffering from PTSD. As the pressures combine, the line between right and wrong starts to blur and King finds himself in a downward spiral. Only he can save himself – but is it already too late?


© HarperCollins UK (Audiobook)