The Lost Girls of Penzance
A totally gripping and unputdownable crime thriller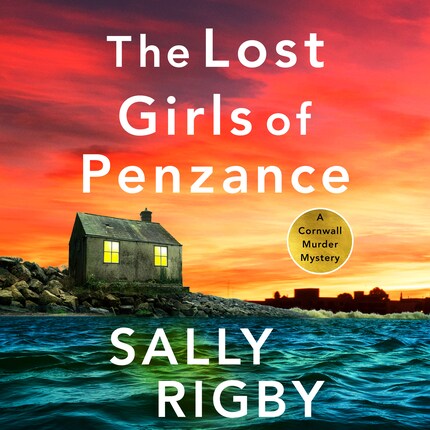 Description of the book
The pale outline of bones in the dew-laden grass catches and holds Lauren's gaze. In the distance, she can hear the faint sound of crashing waves and the eerie screech of seagulls. Whose life was so brutally cut short in this beautiful, lonely place?

Detective Lauren Pengelly has only been part of the Penzance police force for less than two years, but that's enough time to know that the sleepy Cornish town doesn't see many murders. So, when the bones of a woman with a hole in her skull are discovered behind a derelict cottage, she immediately assumes the worst.

Rallying her team, Lauren is flooded with a strange sense of relief when the bones turn out to be almost twenty years old, not a recent victim. But it quickly turns to dread when she receives her second heart-stopping call of the day – a little girl, Isla, has been kidnapped from her nursery and seemingly vanished, despite strict security in the building. Are the two cases connected, or could the peaceful town of Penzance be harbouring more than one monster?

With the help of Detective Matt Price, her newly arrived second-in-command, Lauren is certain the suspicious behaviour of Isla's estranged father on the day of her disappearance is a critical clue. But when another little girl is taken, again from her nursery in the middle of the day, it's clear Lauren and Matt are still dangerously far away from discovering the harrowing truth…

Get ready to be totally hooked!From the bestselling author of the Cavendish & Walker series, you won't be able to put this murder mystery down. Fans of Angela Marsons, Rachel McLean and J M Dalgliesh will love it.

What readers are saying about Sally Rigby:

"Enthralling, entertaining and addictive. Can't wait for the next instalment!" Reader review, ?????

"This is a super excellent thriller… Every page had me captivated right from the beginning… a rollercoaster ride of danger, excitement and thrill." Reader review, ?????

"I absolutely loved this story! This is a British detective as I like them best." Reader review, ?????

"This book got me back into reading. Absolutely fantastic book." Reader review, ?????

"This is a must read!!!... filled with twists and turns to keep you glued to your seat… holds you gripped to the end… definitely want more of this series! Highly recommend." Reader review, ?????

"Full of red herrings, twists and turns, as well as interesting personal sub-plots…Wish it was on the telly!" Reader review, ?????
What others think
Reviews of The Lost Girls of Penzance –
Audiobook
Another cracking book from Sally rigby