The Inimitable Jeeves and My Man Jeeves - Unabridged
- P.G. Wodehouse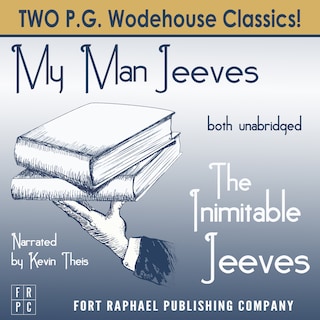 Summary
Here, the master of 20th century English humor, P. G. Wodehouse, presents two of his most beloved classics: The Inimitable Jeeves and My Man Jeeves.

The perpetually befuddled Bertie Wooster and his knight-in-shining-tuxedo Jeeves have long been hailed as the greatest literary creations of P. G. Wodehouse, the most popular English humorist in history. Here are two complete novels, the latter containing a handful of short stories featuring Reggie Pepper, an early prototype for Bertie.

Enjoy these two classic Wodehouse stories - produced by SoundCraft Audiobooks - in one complete set!
© Author's Republic (Audiobook)