The House of the Dead
- Fyodor Dostoevsky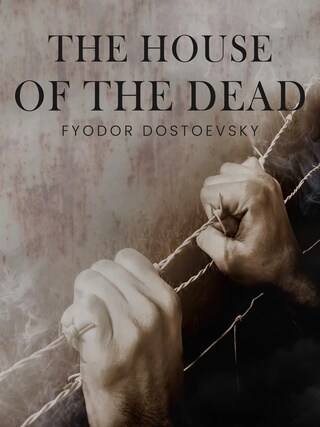 Summary
Close your eyes and imagine the horrors of being sentenced to hard labour at an isolated Siberian prison camp. The torturous conditions, the brutality of the guards and the suffering of your everyday life!

"The House of the Dead" is a semi-autobiographical novel by Fyodor Dostoevsky. The author uses autofiction to be able to use facts, fiction and to discuss topics that have happened to him while he was imprisoned. The primitive conditions and horrifying episodes in the prison camp mirror the author's own exile in such a camp for four years in 1849.

The novel focuses on the exploration of the Russian character, mostly depicted in times of trouble and hardship. The themes of crime, punishment and isolation run potent in this haunting novel where the reader has to suffer and endure the arduous path through the house of the dead in order to be born again into freedom. A five-star reading recommendation.

Fyodor Dostoevsky (1821-1881) was a famous Russian writer of novels, short stories, and essays. A connoisseur of the troubled human psyche and the relationships between the individuals, Dostoevsky's oeuvre covers a large area of subjects: politics, religion, social issues, philosophy, and the uncharted realms of the psychological.

There have been at least 30 film and TV adaptations of Fyodor Dostoyevsky's 1866 novel 'Crime and Punishment' with probably the most popular being the British BBC TV series starring John Simm as Raskolnikov and Ian McDiarmid as Porfiry Petrovich.
'The Idiot' has also been adapted for films and TV, as has 'Demons' and 'The Brothers Karamazov'.