The Heavenly Christmas Tree
- Fyodor Dostoevsky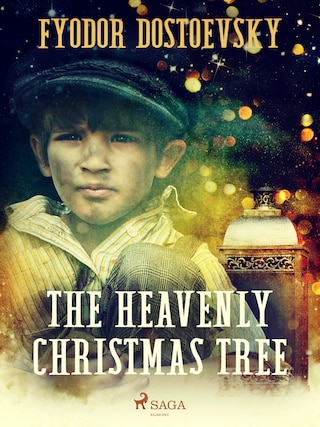 Summary
Who doesn't love the magic of Christmas? Waiting for presents and enjoying the taste of the delicious food? Though the poor can't afford all this they still have the closeness of their families to treasure, unless that family is now dead!

'The Heavenly Christmas Tree' is a short story by Dostoevsky that very much resembles Hans Christian Andersen's 'The Little Match Girl'.

In St. Petersburg, on Christmas Eve, a poor boy wakes up in a damp and gloomy cellar, oblivious to the tragedy that has befallen his poverty-stricken family. The boy's meandering through the cold, empty streets while looking thorugh windows into the warm interiors of houses depicts a rather horrific and shiveringly depressive picture of sadness and inevitability. The story offers sharp social criticism and speaks for the voiceless. Above all, it remains a compelling and unforgettable short read.

Fyodor Dostoevsky (1821-1881) was a famous Russian writer of novels, short stories, and essays. A connoisseur of the troubled human psyche and the relationships between the individuals, Dostoevsky's oeuvre covers a large area of subjects: politics, religion, social issues, philosophy, and the uncharted realms of the psychological.

There have been at least 30 film and TV adaptations of Fyodor Dostoyevsky's 1866 novel 'Crime and Punishment' with probably the most popular being the British BBC TV series starring John Simm as Raskolnikov and Ian McDiarmid as Porfiry Petrovich.
'The Idiot' has also been adapted for films and TV, as has 'Demons' and 'The Brothers Karamazov'.