The Elements of Drawing
- John Ruskin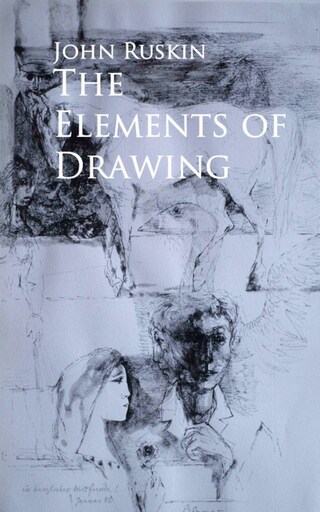 Summary
It may perhaps be thought, that in prefacing a manual of drawing, I ought to expatiate on the reasons why drawing should be learned; but those reasons appear to me so many and so weighty, that I cannot quickly state or enforce them. With the reader's permission, as this volume is too large already, I will waive all discussion respecting the importance of the subject, and touch only on those points which may appear questionable in the method of its treatment.

ii. In the first place, the book is not calculated for the use of children under the age of twelve or fourteen. I do not think it advisable to engage a child in any but the most voluntary practice of art. If it has talent for drawing, it will be continually scrawling on what paper it can get; and should be allowed to scrawl at its own free will, due praise being given for every appearance of care, or truth, in its efforts. It should be allowed to amuse itself with cheap colors almost as soon as it has sense enough to wish for them. If it merely daubs the paper with shapeless stains, the color-box may be taken away till it knows better: but as soon as it begins painting red coats on soldiers, striped flags to ships, etc., it should have colors at command; and, without restraining its choice of subject in that imaginative and historical art, of a military tendency, which children delight in, (generally quite as valuable, by the way, as any historical art delighted in by their elders,) it should be gently led by the parents to try to draw, in such childish fashion as may be, the things it can see and likes,—birds, or butterflies, or flowers, or fruit.

iii. In later years, the indulgence of using the color should only be granted as a reward, after it has shown care and x progress in its drawings with pencil.