The Brothers Karamazov
- Fyodor Dostoevsky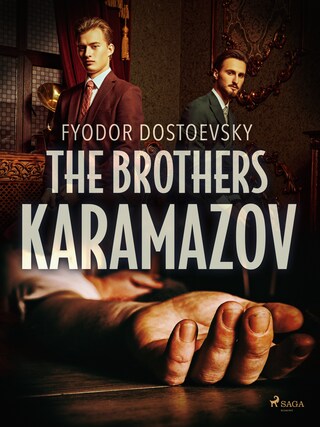 Summary
Is it okay to judge another? Should we really forgive another's sins? Should criminals be punished or rehabilitated? What morals do you live by?

"The Brothers Karamazov" is Dostoevsky's final and one of his most popular works. Philosophical and humane, the novel delves deeply into discussions about God, free will, and the repercussions from one's actions.

It is the story of the murder of Fyodor Pavlovich and how the way he has treated the children throughout their lives now decides the fate of how their lives unfold. Has one of the children killed the father? Does Smerdyakov, the unrecognised illegitimate child, have a hand in the events that occur?

A compelling and haunting novel about the dysfunctionality of a Russian family, where everyone struggles in their own way – often in the darkest corners of their consciousness. Definitely recommended for fans of the great Russian writers and grand works of literature in general.

Fyodor Dostoevsky (1821-1881) was a famous Russian writer of novels, short stories, and essays. A connoisseur of the troubled human psyche and the relationships between the individuals, Dostoevsky's oeuvre covers a large area of subjects: politics, religion, social issues, philosophy, and the uncharted realms of the psychological.

There have been at least 30 film and TV adaptations of Fyodor Dostoyevsky's 1866 novel 'Crime and Punishment' with probably the most popular being the British BBC TV series starring John Simm as Raskolnikov and Ian McDiarmid as Porfiry Petrovich.
'The Idiot' has also been adapted for films and TV, as has 'Demons' and 'The Brothers Karamazov'.