Sold in Secret
- Karen Downes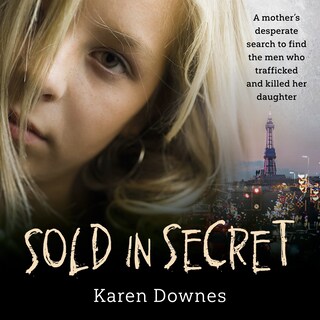 Summary
'1st November 2003 started so unremarkably that I wish I had appreciated the normality of it. Because I would never, ever know peace again.'

Charlene Downes was 14 when she went missing in Blackpool's seedy underbelly. Once a happy-go-lucky schoolgirl, she had become a truant - hanging out with the wrong crowd by the takeaway shops and pier. But Charlene's mum, Karen, always knew her typical teenage daughter would come home.

Until one day she didn't.

Karen has been searching for 15 years, campaigning for the truth of what happened to her daughter. To this day, Karen and her family have no body, no convictions and no answers. Arrests were made and a murder trial took place, but no one has ever been brought to justice.

On the 15th anniversary of Charlene's disappearance, Karen shares this heartbreaking account of every parent's worst nightmare.
© Blink Publishing (Audiobook)