Saving Amy: A Single Dad and a Virgin Romance
- Kathleen Hope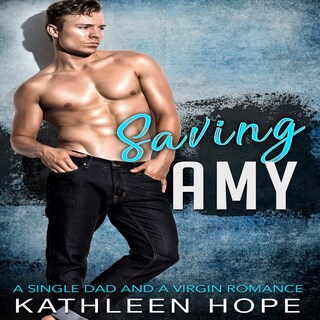 Summary
"Amy, I need you to work tonight. Samira called out. Again."
I looked up at the head pediatric nurse. "Sure, Connie. I can do that."
She gave me a relieved smile. "Thanks. I asked you first because I knew you'd want the hours."
You mean since I don't have a family or life to get in the way of my working. "Yes, I could use the hours."
"I'm finalizing the schedule for the next week. I'll give you Saturday and Sunday off. How's that?"
It'll have to do. "Thanks, Connie."
She patted me on the shoulder. "Thank you for being flexible. It really means a lot that I can count on you."
You mean you can push me around because I'm the newbie. Not for long. Enjoy the power while you have it. "Sure. No problem."
Connie left me alone at the desk as her pager began beeping. The nurse's station was quiet for a change. I finished making notes on the chart on my desk and closed it. I picked up the phone and dialed my boyfriend's number...
WARNING: STEAMY CONTENT. READING DEVICE MAY MELT. HAPPY EVER AFTER ENDING. NO CLIFFHANGER. ALL CHARACTERS ARE OVER THE AGE OF 18.
© Author's Republic (Audiobook)