Peaceful Sleep Hypnosis: Relax & Sleep Well
- Samantha Redgrave, Nicola Haslett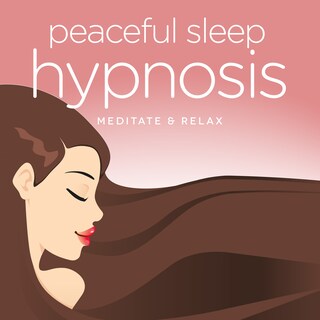 Summary
Only a giraffe needs two hours of sleep a night. We need at least seven and a half hours of good quality sleep. Feeling tired, stressed, and desperate for a good night's sleep? Look no further as Peaceful Sleep is your answer.... Time to relax.
Join millions of listeners who have overcome insomnia by using this powerfully guided meditation album. Now top rated on Insight Timer!
It is an extremely high quality, cutting edge and restful hypnosis album, which works with the unconscious mind. All you need to do is lie back and let us guide you into pure bliss. Peaceful Sleep can help alleviate stress, anxiety and a busy mind by allowing you to sleep easily at night. It has been produced by two experts in the field of clinical hypnotherapy, Samantha and Nicola, who have helped millions across the world relieve insomnia and sleep better at night.
Sleep deprivation can be so frustrating and debilitating, and they feel passionate about helping everyone out there get the proper rest and sleep that they deserve! So get ready to relax and enjoy a deeply soothing and restful sleep.
This album can help to reduce tension related emotional and bodily discomfort, calm the mind and body, regain focus and therefore help you to concentrate more effectively by becoming more mindful, improve energy levels and mood, increase serotonin and reduce anxiety.
Please continue to use the recordings as often and as long as you can to help develop a deeply calm and rested self.
© Aluna Moon Publishing (Audiobook)