Peace on Earth, A Christmas Collection
- Mary Engelbreit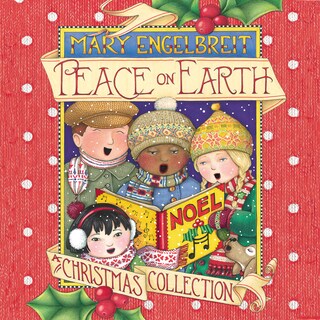 Summary
Mary Engelbreit, New York Times bestselling illustrator of the blockbuster Christmas classic The Night Before Christmas, presents a holiday collection that's sure to become a family favorite, filled with Christmas-centered quotes, stories, and poems to celebrate the joyful season of Christmas.

Peace on Earth, a Christmas Collection contains Mary Engelbreit's favorite inspiring verses, poems, stories, and carols tied to the holidays that will touch the heart and help you and your children celebrate the Christmas season and the joy it brings. Highlights include:

The birth of Jesus as told in Luke 2The poem "Friendly Beasts"Christmas carols including "Angels We Have Heard on High," "Silent Night," and "The First Noel"Quotes, stories, and poems from well-known authorsIn addition, Peace on Earth, a Christmas Collection:

Makes an ideal gift for fans and collectors of Mary Engelbreit, as well as a present for children 4-8, grandchildren, and nieces and nephewsIs perfect for family listening during Advent or as a Christmas morning traditionCenters on the message of Jesus's birth, the reason for the Christmas seasonI surely wish with all my heart,

This day of Jesus' birth,

That peace and love and happiness

Soon cover all the earth.