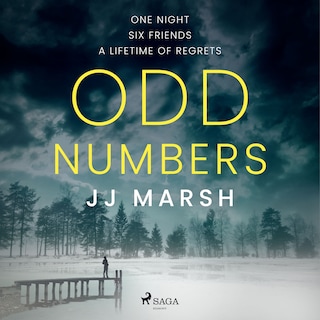 Summary
Strange things bring people together. Things like a tragic death.

31st December 1999. The cusp of a new millennium. Six friends gather for their traditional New Year Celebration – this year, in a lakeside cabin on the outskirts of Prague. In every group of friends, each has a role. All except Gael that is. The outsider. The one who wasn't there when it happened.

Dhan was the jester of the group, until he disappears, taking part of their future with him. In spite of this monumental loss, the remainder of the group has gathered every other New Year's Eve since to remember Dhan's death and to celebrate their friendship.

But what if that friendship is built on a lie?

Two decades later, on their final celebration together it's Gael's turn to organise their reunion and she is determined to uncover the truth of what exactly happened that night 20 years ago. In a snowy chalet on New Year's Eve, she starts asking questions. Old wounds reopen and a dark secret comes to light, sending a shockwave through their lives.

Truth comes at a price.

A character-driven psychological drama told from five different perspectives in both past and present, "Odd Numbers" weaves a tapestry of mystery, grief, survivor's guilt, lies, secrets and how humans change and evolve over time.

'catnip to my mystery-loving mind' - Elisa Rambacher (NetGalley Reviewer)

'Kudos, Madam Marsh, for an intriguing novel that is both impactful and succinct.' - Matt Pechey (NetGalley Reviewer)

'a gripping read with a compelling plot...excellently narrated by Jess Nesling and Paul panting.' - Marilyn Kurtis (Educator, NetGalley)

'I devoured this audiobook in one sitting..' - Dannii Elle (NetGalley Reviewer)

JJ Marsh is a Welsh author based in Switzerland, a founding member of the award-winning author collective Triskele Books and the Swiss Ambassador for The Alliance of Independent Authors. Oh, and she writes in an attic overlooking a cemetery.

As an author she is known primarily for her bestseller series of crime novels featuring Beatrice Stubbs. Jill has been featured in The Guardian Readers' Recommend and The Bookseller's Editor's Choice.
© Saga Egmont (Audiobook)