Odd Dog Out and Other Stories
- Rob Biddulph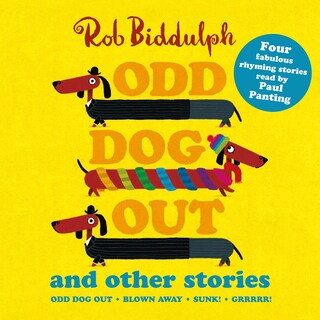 Summary
Come join the Odd Dog, Penguin Blue and Fred the Bear in this amazing audio collection of bestselling stories from from Rob Biddulph – the genius behind the #DrawWithRob phenomenon and the bestselling and award-winning Blown Away!

Enjoy four hilarious and heartwarming stories from the bestselling and award-winning Rob Biddulph, featuring his most iconic and beloved characters, from Penguin Blue and the Odd Dog Out, to Fred the Bear and Wilbur the Seal.

Includes:

Blown AwayGRRRRR!Odd Dog OutSunk!With the vocal talents of Paul Panting, this collection is perfect for family listening or for children of ages three and up.


© HarperCollins UK (Audiobook)