NKJV, Spurgeon and the Psalms Audio, Maclaren Series
- Thomas Nelson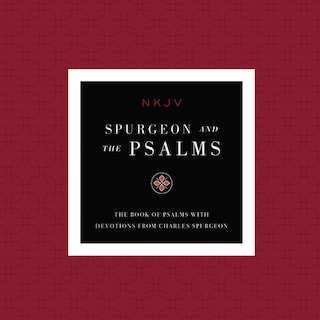 Summary
Spurgeon & the Psalms will guide you into reading and meditating on God's Word with the insight of "the prince of preachers." This devotional psalter features a brief extract from Charles Spurgeon's beloved The Treasury of David leading into each of the 150 chapters of Psalms.

In this edition, Spurgeon's insights are paired with the trusted New King James Version. The NKJV balances the literary beauty and familiarity of the King James tradition with an extraordinary commitment to preserving the grammar and structure of the underlying biblical languages. The result is a Bible translation that is both beautiful and uncompromising—perfect for serious study, devotional use, and reading aloud.



About the Maclaren Series: Named for noted Victorian-era preacher Alexander Maclaren, this series of elegant Bibles features regal blue highlights and verse numbers, and clear, line-matched text.


© Thomas Nelson (Audiobook)