My Man Jeeves and Right Ho, Jeeves - Unabridged
- P.G. Wodehouse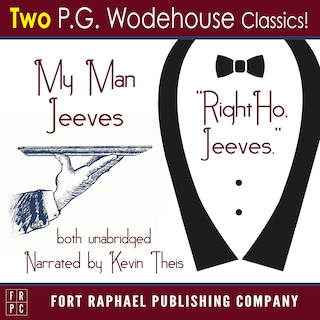 Summary
Here, in this audio enhanced recording, the master of 20th century English humor, P. G. Wodehouse, presents two classics of the genre: My Man Jeeves and Right Ho, Jeeves.

The perpetually befuddled Bertie Wooster and his knight-in-shining-tuxedo Jeeves have long been hailed as the greatest literary creations of P. G. Wodehouse, the most popular English humorist in history.

Enjoy these two classic Wodehouse stories in one complete set!
© Author's Republic (Audiobook)