Mr. Prohartchin
- Fyodor Dostoevsky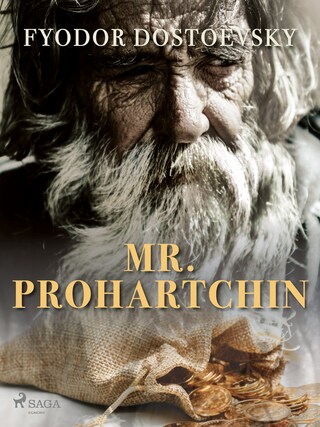 Summary
Could you live a minimalist lifestyle? Just living with only the things that you absolutely need? Mr. Prohartchin manages to do this but takes it to the extreme!

"Mr. Prohartchin" is a short story by Dostoevsky, published in 1846, telling the story of an ascetic man who keeps his life to the bare minimum in terms of food and accommodation.
Sleeping on a worn mattress, eating scanty meals, and keeping to himself, Mr. Prohartchin is the epitome of a social outsider that other people feel sorry for. But when he dies, his landlady and neighbours discover something quite extraordinary...

An early Dostoevskian critique on human selfishness and social isolation, the story is a charming read that fans of short stories with a moral at the end will love.

Fyodor Dostoevsky (1821-1881) was a famous Russian writer of novels, short stories, and essays. A connoisseur of the troubled human psyche and the relationships between the individuals, Dostoevsky's oeuvre covers a large area of subjects: politics, religion, social issues, philosophy, and the uncharted realms of the psychological.

There have been at least 30 film and TV adaptations of Fyodor Dostoyevsky's 1866 novel 'Crime and Punishment' with probably the most popular being the British BBC TV series starring John Simm as Raskolnikov and Ian McDiarmid as Porfiry Petrovich.
'The Idiot' has also been adapted for films and TV, as has 'Demons' and 'The Brothers Karamazov'.