A Modern Mephistopheles, and A Whisper in the Dark
- Louisa May Alcott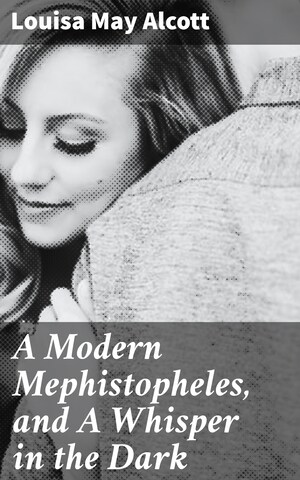 Summary
This work is a psychological fiction by Louisa May Alcott. It presents the story of Gladys, a fighter who impressively faces all the challenges life throws before her. Alcott delivers an excellently written plot with strong characterization throughout the story. This beautifully written story prompts all sorts of emotions in the reader.

Excerpt from A Modern Mephistopheles, and A Whisper in the Dark

"A haggard youth knelt before a little furnace, kindling a fire, with an expression of quiet desperation on his face, which made the simple operation strange and solemn.

A pile of manuscript lay beside him, and in the hollow eyes that watched the white leaves burn was a tragic shadow, terrible to see,—for he was offering the first-born of heart and brain as sacrifice to a hard fate."