Minnie and Moo: The Case of the Missing Jelly Donut
- Denys Cazet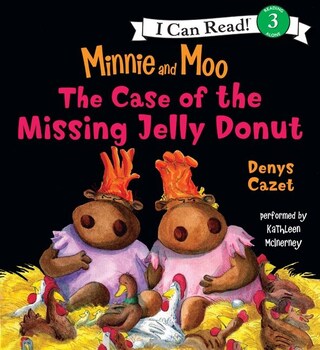 Summary
Stolen!Minnie's jelly donut is gone!

Moo is sure this is the work of a thief. It's up to detective Moo and her faithful companion, Minnie, to stop the crime wave before the donut-napper strikes again! What thief stands a chance with these cunning cows on the case?

Denys Cazet's beloved Minnie and Moo are back and ready for action in their newest outrageous adventure!


© HarperCollins (Audiobook)