Military Romance Collection: 7 in 1 Box Set
- Kathleen Hope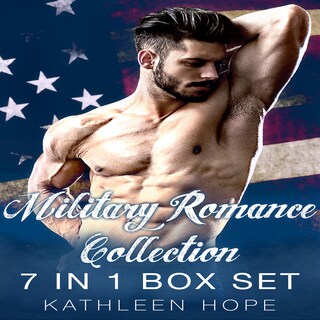 Summary
7 Military Romance Stories!!
Story 1: Her Soldier Boy
Story 2: The Lieutenants Musician
Story 3: Saving Sarah
Story 4: Into the Crossfire
Story 5: In the Place We Both Love
Story 6: Uniformed Love Triangle
Story 7: The Colonel's Baby
Happy ever after ending in every story. No Cliffhangers!
© Author's Republic (Audiobook)