The Mice of the Round Table 2: Voyage to Avalon
- Julie Leung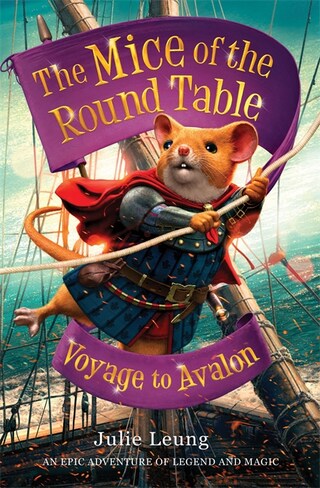 Summary
'A winning new adventure featuring a stalwart warrior mouse, heroic knights and magical Camelot' KIRKUS

A mysterious curse sparks a dangerous quest in the second story in Julie Leung's epic adventure series set below the floorboards of Camelot.

Young mouse Calib Christopher has nearly completed his training to become a squire to the Knights of Camelot when news of a deadly plague reaches the castle. Soon all of Camelot is showing signs of the illness, animals and humans alike. Desperate to find a cure, Calib and his friend Cecily set off on a voyage to find the healing land of Avalon.

But even as their journey takes them over land and sea, back at home, Calib's human friend Galahad discovers that the true enemy may have already found a way inside the castle walls . . .

Magic. Legend. Epic adventure.
© Bonnier Publishing Fiction (Ebook)