The Merchant of Venice
- William Shakespeare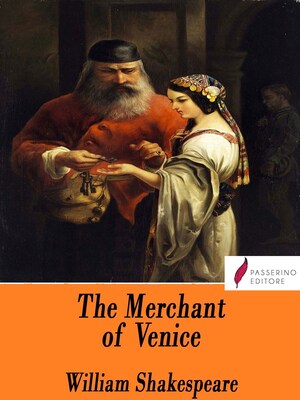 Summary
The Merchant of Venice is a 16th-century play written by William Shakespeare in which a merchant in Venice named Antonio defaults on a large loan provided by a Jewish moneylender, Shylock. It is believed to have been written between 1596 and 1599.
Although classified as a comedy in the First Folio and sharing certain aspects with Shakespeare's other romantic comedies, the play is most remembered for its dramatic scenes, and it is best known for Shylock and his famous "Hath not a Jew eyes?" speech on humanity. Also notable is Portia's speech about "the quality of mercy".

William Shakespeare (26 April 1564 – 23 April 1616) was an English playwright, poet, and actor, widely regarded as the greatest writer in the English language and the world's greatest dramatist. He is often called England's national poet and the "Bard of Avon" (or simply "the Bard"). His extant works, including collaborations, consist of some 39 plays, 154 sonnets, three long narrative poems, and a few other verses, some of uncertain authorship. His plays have been translated into every major living language and are performed more often than those of any other playwright. They also continue to be studied and reinterpreted.