Map of Stars
- Catherine Law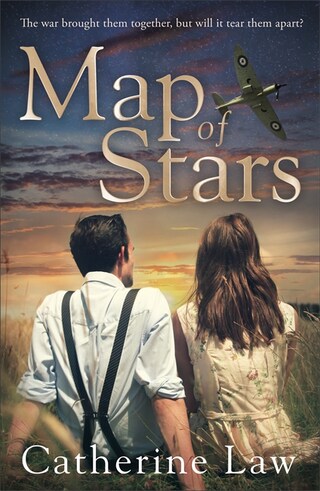 Summary
'A touching tale of star-crossed lovers' New magazine Book of the Week. A tear-jerking love story for fans of Kathryn Hughes and Leah Fleming

Kent, 1939. Eliza is to be married to Nicholas, her companion since she was a child. But when the pair are involved in a car crash, Eliza is rescued by a stranger, Lewis Harper, whose stunning green eyes she will never forget.

As the war begins, Eliza's world begins to fall apart: her beloved brother Martyn is killed in action, and her once-beloved husband grows increasingly distant. And then, when her efforts to help the Dunkirk evacuees take her to the south coast, she spots a familiar pair of eyes.

Torn between passion and duty, Eliza must choose whether to follow her conscience or her heart. But wartime has plenty of its own dangers, and with spies infiltrating even the country houses of Kent, Eliza must find the courage to serve her country in even the most heart-breaking circumstances.
© Bonnier Publishing Fiction (Audiobook)
© Bonnier Publishing Fiction (Ebook)