Mañanaland (Unabridged)
- Pam Muñoz Ryan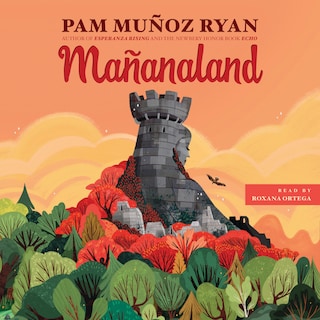 Summary
Max loves stories, especially the fantastical tale Buelo tells him about a mystical gatekeeper who can guide brave travellers on a
journey into tomorrow.
If Max could see tomorrow, he would know if he'd make Santa Maria's celebrated fútbol team, and whether he'd ever find his
mother, who left when he was a baby. Papa refuses to talk about her, so Max has learned to stop asking.
But when Papa is forced to reveal his involvement in an underground network of guardians that led people fleeing a neighboring
country to safety, and the surprising reason Max's spot on the fútbol team may be threatened, everything he knew about himself
and his family is upended.
A treasured compass, a haunted tower, a mysterious stone rubbing, and a peregrine falcon propel Max on a dangerous search for
clues about who he is and what the future holds.
© 2020 Scholastic Inc. (Audiobook)
© 2020 Pam Muñoz Ryan (Audiobook)