Lost in the Spanish Quarter
- Heddi Goodrich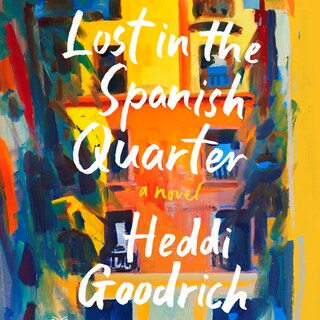 Summary
Told with intimacy and ferocity and set in the passionate and crumbling Spanish Quarter of Naples, comes a poignant tale of first love – of a place, of a person – where languages and cultures collide while dreams soar and crash in spectacular ways.

'Don't forgive me, don't answer, don't be sad. Be happy, have babies, make mixed tapes, take pictures … it's how I always love to think of you. And now and then, if you can and if you want to, remember me.'

Several years after leaving Naples, Heddi receives an email from Pietro, her first love, admitting that he was wrong. Immediately, Heddi is transported back to her college days in that heartbreakingly beautiful city built on ruins and set against the cliffs of a sleeping volcano. Just the thought of the Spanish Quarter, the crumbling apartment she shared with friends and where she first met Pietro, still spark the pain of longing and a desire to belong. For Heddi's tribe of university friends, Naples was the first taste of freedom and an escape from their familial obligations. But for Heddi it is the place where she searched for the roots she never had, while Pietro tried to escape his. For all of them Naples is a place that they'll never forget: the setting of their unrestrained youth.


© HarperCollins UK (Audiobook)