Line and Form
- Walter Crane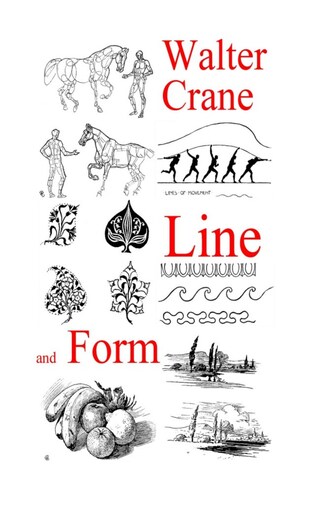 Summary
As in the case of "The Bases of Design," to which this is intended to form a companion volume, the substance of the following chapters on Line and Form originally formed a series of lectures delivered to the students of the Manchester Municipal School of Art.

There is no pretension to an exhaustive treatment of a subject it would be difficult enough to exhaust, and it is dealt with in a way intended to bear rather upon the practical work of an art school, and to be suggestive and helpful to those face to face with the current problems of drawing and design.

These have been approached from a personal point of view, as the results of conclusions arrived at in the course of a busy working life which has left but few intervals for the elaboration of theories apart from practice, and such as they are, these papers are now offered to the wider circle of students and workers in the arts of design as from one of themselves.

They were illustrated largely by means of rough sketching in line before my student audience, as well as by photographs and drawings. The rough diagrams have been re-drawn, and the other illustrations reproduced, so that both line and tone blocks are used, uniformity being sacrificed to fidelity.

WALTER CRANE.