The Life of King Henry V
- William Shakespeare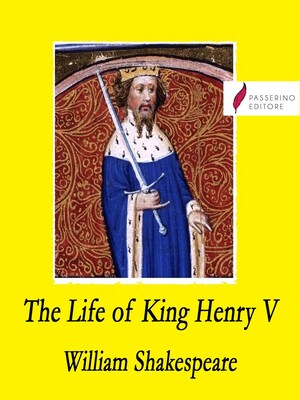 Summary
Henry V is a history play by William Shakespeare, believed to have been written near 1599. It tells the story of King Henry V of England, focusing on events immediately before and after the Battle of Agincourt (1415) during the Hundred Years' War. In the First Quarto text, it was titled The Cronicle History of Henry the fift, and The Life of Henry the Fifth in the First Folio text.
The play is the final part of a tetralogy, preceded by Richard II, Henry IV, Part 1, and Henry IV, Part 2. The original audiences would thus have already been familiar with the title character, who was depicted in the Henry IV plays as a wild, undisciplined young man. In Henry V, the young prince has matured. He embarks on an expedition to France and, his army badly outnumbered, defeats the French at Agincourt.

William Shakespeare (bapt. 26 April 1564 – 23 April 1616) was an English playwright, poet, and actor, widely regarded as the greatest writer in the English language and the world's greatest dramatist. He is often called England's national poet and the "Bard of Avon" (or simply "the Bard"). His extant works, including collaborations, consist of some 39 plays, 154 sonnets, three long narrative poems, and a few other verses, some of uncertain authorship. His plays have been translated into every major living language and are performed more often than those of any other playwright. They also continue to be studied and reinterpreted.