Lady Athlyne
- Bram Stoker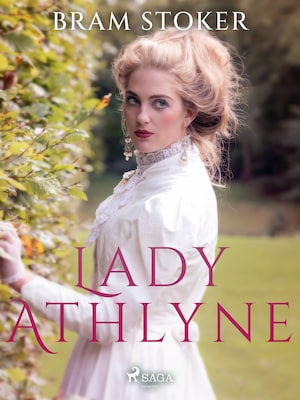 Summary
Joy Ogilvie, the lovely young daughter of an American colonel, fancies herself Lady Athlyne while playing make-believe with her friends. She hardly suspects that the real-life Lord Athlyne is a prisoner of war in a South African camp and that the captured Irish nobleman will catch word that an American woman has taken on the role of his would-be wife.

Once he is released, Athlyne embarks upon a journey to New York to see the truth for himself. Having just barely escaped death in an accident, he stumbles head-first into Joy and her father. It is love at first sight for Athlyne and Joy, but Lady Fortune does not smile upon them. Not only is the couple faced with ill fortune and unanticipated hazards, but Joy's father is enraged by the love affair and urges Athlyne to a duel to the death.

Will the star-crossed lovers survive?

Penned by the author of 'Dracula', immortalised in the 1931 cult classic starring Bela Lugosi, 'Lady Athlene' remains one of the most authentic interpretations of mutual and undying love in English literature.

Abraham "Bram" Stoker was born in Dublin in 1847. Turning to fiction in his later years, Stoker published his first short story 'The Crystal Cup' (1872) in London Society magazine. In the 1880s and 1890s, he published 'Under the Sunset' (1882) and an adventure novel titled 'The Snake's Pass' (1890).

It was the publication of 'Dracula' in 1897 which launched Stoker into literary stardom.