Know No Evil
- Graeme Hampton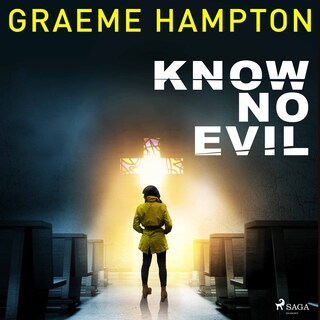 Summary
Old crimes don't stay buried forever...

The launch of a gripping new crime thriller series featuring D.I. Matthew Denning and D.S. Molly Fisher, Know No Evil will utterly engross fans of Ian Rankin, Angela Marsons and L.J. Ross.

It's high summer, and London sizzles in the grip of a heatwave. But when the body of a young mother, Leanne Wyatt, is discovered in an East London park, the heat rises to boiling point for D.I. Matthew Denning. Under pressure to solve the case, and fast, he delves into Leanne's history and finds that she was close to some dangerous individuals – could one of them have taken her life? But when another woman is found dead in similar circumstances, Denning is forced to consider that a killer stalks the capital's streets.

But when young, ambitious, D.S. Molly Fisher discovers a horrifying link to these deaths and a killing spree in South London a decade ago – by a psychopath dubbed 'The Bermondsey Ripper' – the case is blown wide open.

Anthony Ferguson is serving a life sentence for these crimes, so are these new deaths the result of a copycat killer - or did the police convict the wrong man? Whatever the case, Denning and Fisher need to stop a killer in their tracks – before he or she sets their sights on them.

Graeme Hampton grew up in Central Scotland. After training as a stage manager in the theatre, he worked in London for a number of years, before returning to Scotland to study for a BA in English Literature at Stirling University. Know No Evil is his first novel.
He lives in Hastings, East Sussex.
© Saga Egmont (Audiobook)