The Judge's House
- Bram Stoker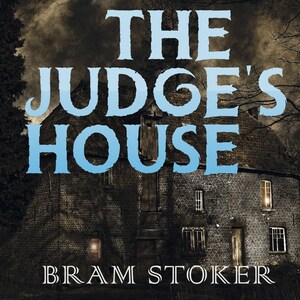 Summary
"The Judge's House" is a classic ghost story by the Irish author Bram Stoker. The story was first published in the December 5, 1891, special Christmas issue of the Illustrated Sporting and Dramatic News weekly magazine. It was later republished in Dracula's Guest and Other Weird Stories (1914). The short story has since appeared in many anthologies.

In the story, a student arrives in a small town looking for a quiet place to stay while preparing for his examination. Making light of the local superstitions, he moves into an old mansion where a notorious hanging judge once lived. He is comfortably settled and engrossed in his work when, in the middle of the night, he is visited by an enormous rat with baleful eyes. As soon as the giant rat appears, other rats that infest the old house fall silent. When the great rat returns on the second night, the student begins to feel uneasy. He soon learns why the locals fear the Judge's House.

Famous works of the author: Krishtale Chalice, The Primrose Path, Obligations of Other Clerks in Ireland, The Snake's Pass, Dracula, The Mystery of the Sea, The Jewel of Seven Stars, Private Hear about Henry Irving, The Lady of the Shroud, The Lair of the White Worm.


© 2021 Strelbytskyy Multimedia Publishing (Audiobook)