I'm Not Ready for This
- Anna Lind Thomas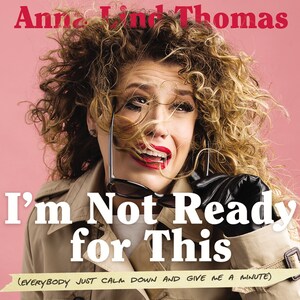 Summary
Read by the author with audiobook-exclusive bonus commentary.

Can't we slow life down a bit—and maybe adjust the lighting?

In I'm Not Ready for This, Anna draws on the uproarious and—ahem—vulnerable stories that have made her a social media sensation and the best friend we love to learn from. Whether she's remembering her childhood days in a rural school (Little House on the Prairie except closer to a nuclear power plant), describing her running style in her first 10K (similar to chasing a Burger King wrapper across a parking lot but with more thigh chafing), or detailing that one time she appeared on national TV in a blazer two sizes too small because she thought she'd lose twenty pounds before the shoot, Anna helps us see that life can be meaningful without always being quite so serious. Through her signature wit and painful relatability, Anna reminds us that only God is perfect, no one's truly ready for anything, and the world needs more women living with boldness, laughter, and a little lipstick on their teeth.


© Thomas Nelson (Audiobook)