Historical Romance: Sky of Wind
- Kathleen Hope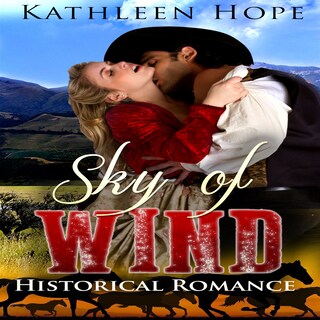 Summary

In 1885, Lavender Belle Fields lives with her parents and four sisters on Thunder Ranch in the Arizona Territory, right outside the gates of Fort Huachuca – the regimental headquarters of the U.S. Army Fourth Cavalry.
Though she is past twenty, Lavender is something of a tomboy and a wild child, liking nothing better than to gallop her horse bareback into a creek filled with swimming soldiers and treating love and romance as nothing more than harmless amusement.
Yet Lavender is quite the beauty when she takes the time to put on a silk dress and smooth her hair, and she has caught the eye of the strong and serious Lt. Ethan West.
When Lavender's father decides to ride north in search of mustang mares for his Thoroughbred stallions, intending to raise the very finest remounts for the U.S. Army Cavalry, both Ethan and Lavender go with him – and Ethan hopes that she might learn what love really means as they undertake their long and difficult journey together.

© Author's Republic (Audiobook)