Great British Spirit
- Charlotte Browne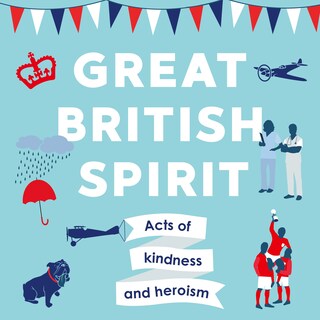 Summary
"The pride in who we are is not part of our past, it defines our present and our future". The Queen

We're living in some incredibly dark and strange times but whatever coronavirus throws at us, it's failed to dent the great British spirit. Every day, we're heartened by incredible stories of rare and wonderful people going above and beyond - and some sadly losing their lives in the process. With celebrities turning their hands to educating our children with daily sports and music lessons, and weekly community doorstep celebrations for our incredible NHS and service industries who are stalwartly keeping us fed and nurtured, our get up and go attitude is in full swing!

In Great British Spirit, we celebrate the incredible British national spirit and sense of community and the superhuman efforts of ordinary people across the country, providing the perfect antidote to what we're living through right now. This will champion our nation and its incredible people, while remembering other incredible struggles we as a nation have overcome in the last century.