God in My Everything
- Ken Shigematsu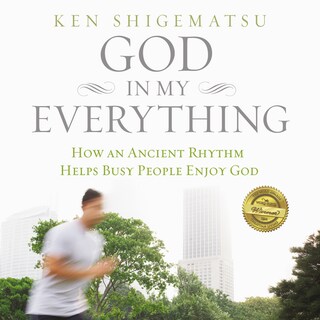 Summary
Ken Shigematsu shows that spiritual formation is more than just solitude and contemplative reflections. Spiritual formation happens in the everyday, in each and every moment of life. For those caught up in the busyness of work, family, and church, it often feels like time with God is just another thing on a crowded "to-do" list. Ken explains how the time-tested spiritual practice of the "rule of life" can help bring busy people into a closer relationship with God. He shows how a personal rule of life can fit almost any vocation or life situation.

In God in My Everything, you will discover how to create and practice a life-giving, sustainable rhythm in the midst of your demanding life. If you long for a deeper spirituality but often feel that the busyness of life makes a close relationship with God challenging—and, at times, seemingly impossible—this book is for you.

Reflection questions, images, and the appendix are available in the audiobook companion PDF download.