Forex Trading for Beginners
- Spencer Masper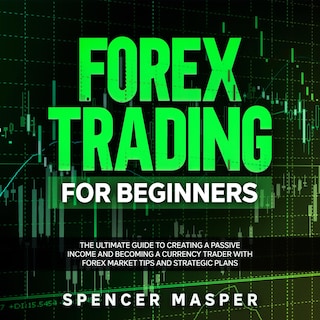 Summary
Have you been hearing a lot about ordinary people around the world making money through forex trading and have grown curious about it to the point where now you are looking for actionable information to get started?

If you've answered YES, keep reading…

You Are A Step Away From Discovering Exactly How To Build A Passive Income Stream From Forex Trading By Leveraging The Power Of Strategies That Successful Forex Traders Use To Win!

By virtue that you are reading this, it is likely you've come across a post or comment about how forex trading is lucrative and wondered…

What does it entail?

What makes successful traders succeed, and what makes it hard for others to succeed?

Where do you start?

What strategies will put you on the fast lane to success?

How much profit can I make when trading?

Is it possible to train without putting your money on the line?

How do you minimize your chances of losing money?

If you've had these and other related questions about forex trading, this audiobook is for you, so keep reading…

It will teach you:

• What forex trading involves and how to choose a broker

• How to get started with forex trading, choose a broker, and set yourself up for success

• Forex trading strategies and tips that will increase your odds of success

• How to leverage the power of forex trading software to streamline everything

• Challenges you might come across and how to go around them

• And much more…

Yes, even if you feel lost and ill-equipped to get started, this audiobook will help turn things around!

Click Buy Now to get started!
© Author's Republic (Audiobook)