Flashback Four #2: The Titanic Mission
- Dan Gutman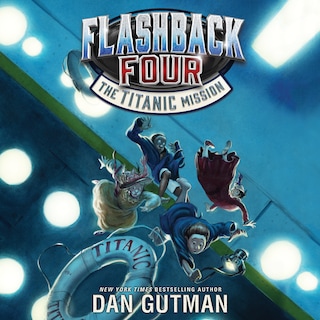 Summary
In New York Times bestselling author Dan Gutman's all-new series, which blends fascinating real history with an action-packed adventure, four very different kids are picked by a mysterious billionaire to travel through time and photograph some of history's most important events.

This time, Luke, Julia, David, and Isabel are headed to the deck of the doomed Titanic. Their mission? Capture a shot of the sinking ship, then come right back. The only problem is, once they arrive aboard the ship, the four friends can't agree on what to do next. Should they try to save the passengers? Or maybe bring back a priceless book before it sinks with the ship?

The Titanic Mission tells the story of the ship's fateful last voyage like you've never heard it before.


© HarperCollins (Audiobook)