False Prophet
- James Hazel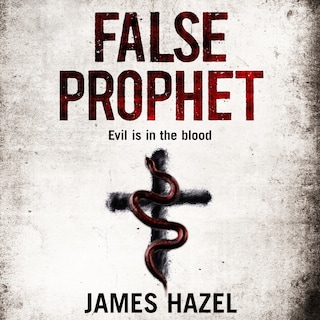 Summary
A secret buried for two thousand years.
The rise of an ancient evil.
An invisible killer who will stop at nothing.

When a brutal serial killer defies all known methods, the police call in prolific lawyer and former homicide detective, Charlie Priest, to assist the hunt.

Working together they soon discover a link to a lost scripture that contains a secret so devastating that its custodians are prepared to die to keep it.

Tangled in a dark world of fanaticism, chaos and deadly secrets, Priest comes up against a nemesis more formidable and deranged than any he has previously encountered.

There is no Judgment Day. There is something far worse.
© Bonnier Publishing Fiction (Audiobook)