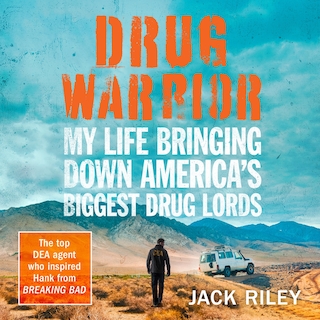 Summary
America's most famous DEA federal agent - the man who brought down El Chapo and the real life Hank from Breaking Bad

'I WANTED TO SEND A MESSAGE TO THE CARTELS. WE KNOW WHO YOU ARE. WE KNOW WHAT YOU'RE DOING. WE'RE GOING TO MAKE IT HARD FOR YOU.

BUT AS I WOULD SOON FIND OUT, THEY WERE GOING TO MAKE IT HARD FOR ME, TOO.'

Infiltrating cartels and bringing down international drug lords since his days in 1980s Chicago, Jack Riley was one of the best agents the Drug Enforcement Administration had ever had. But when he moved to the border town of El Paso, he was on the front line of the battle against Mexican cartels waging war just miles away. His brief was to capture the DEA's deadliest target: El Chapo.

For over twenty years, Riley had seen the fear and bloodshed that Joaquín 'El Chapo' Guzmán Loera and his Sinaloa Cartel had caused, whilst the availability of drugs on American streets had exploded. Soon after arriving in El Paso, Riley found himself entangled in America's most deadly feud, and a bounty on his head. . .

Drug Warrior is a thrilling journey into a life spent at the heart of America's drug wars, including the opioids crisis now ravaging its heartland, and a unique insight into the DEA's operation to finally bring its long-time nemesis to justice.