Diary of A Piglin Book 2
- Mini Miner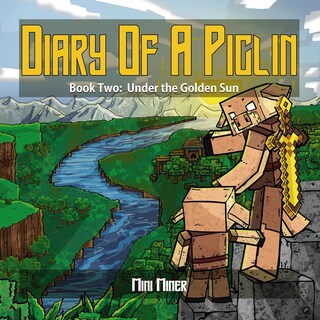 Summary
The prophecy came true. I lost my friends, my family, my home. Steve took everything away from me…

… but I'm not going to let him get away with this. Steve is an evil serial killer – who knows how many more lives will perish because of him? As long as he is alive, not a single mob is safe.

That's why I had to do something that has never been done before: enter the Overworld and hunt down Steve. Some might say that this is foolish, some might say that this is a suicide mission. Even if the chances are slim to none, I owe it to my family and the entire piglin race to try.

With the help of a long-lost friend, Manny and I ventured into the Overworld in pursuit of justice. Meanwhile, a group of bloodthirsty and violent mobs called the pillagers has their eyes on us, looking for trouble.

As new threats emerge, Manny and I must look for new ways to overcome these obstacles and defeat Steve. But will they be enough? Can we finally put an end to Steve's wickedness and avenge my family? Or will we fail once more, letting darkness prevail on both worlds?


© Author's Republic (Audiobook)