Deep Sleep Hypnosis
- Institute For Sleep Hypnosis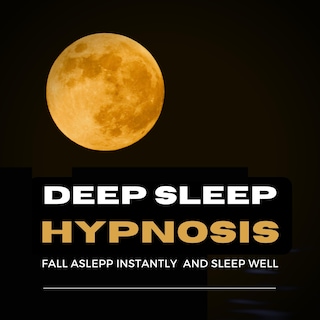 Summary
If you have sleeping problems, then you know how frustrating it can be to get a good night's sleep. Slowing down your thoughts, finding peace of mind, and learning how to relax are all necessary for better sleep. This hypnosis is meant to help you relax, fall asleep faster, and sleep better.

It will help you:

• Fall asleep faster (and fall asleep instantly)
• Get better sleep
• Relieve stress
• Reduce anxiety

This audiobook also includes:

• 2 gentle guided sleep hypnosis sessions
• Soothing nature sounds
• Healing, relaxing music for better sleep

Listen to this audiobook for 21 consecutive days - on a low volume to ensure uninterrupted sleep once you drift off.

Trouble sleeping does not have to be a norm for you. If sleeping problems plague you, it's time to try this all-natural sleep aid and put sleep hypnosis to work for you. Soon sleeplessness will be a distant memory as you doze off, sleep well, and wake up refreshed.
© 2022 TheHappinessCompany (Audiobook)