The Comedy of Errors
- William Shakespeare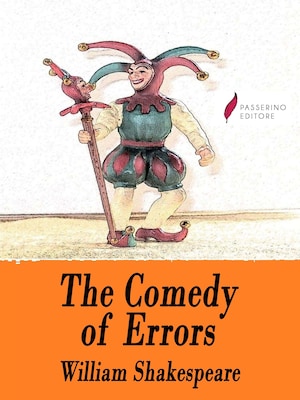 Summary
The Comedy of Errors is one of William Shakespeare's early plays. It is his shortest and one of his most farcical comedies, with a major part of the humour coming from slapstick and mistaken identity, in addition to puns and word play. The Comedy of Errors is, along with The Tempest, one of only two Shakespeare plays to observe the Aristotelian principle of unity of time—that is, that the events of a play should occur over 24 hours. It has been adapted for opera, stage, screen and musical theatre numerous times worldwide. In the centuries following its premiere, the play's title has entered the popular English lexicon as an idiom for "an event or series of events made ridiculous by the number of errors that were made throughout".

Set in the Greek city of Ephesus, The Comedy of Errors tells the story of two sets of identical twins who were accidentally separated at birth. Antipholus of Syracuse and his servant, Dromio of Syracuse, arrive in Ephesus, which turns out to be the home of their twin brothers, Antipholus of Ephesus and his servant, Dromio of Ephesus. When the Syracusans encounter the friends and families of their twins, a series of wild mishaps based on mistaken identities lead to wrongful beatings, a near-seduction, the arrest of Antipholus of Ephesus, and false accusations of infidelity, theft, madness, and demonic possession.

William Shakespeare (26 April 1564 – 23 April 1616) was an English playwright, poet, and actor, widely regarded as the greatest writer in the English language and the world's greatest dramatist. He is often called England's national poet and the "Bard of Avon" (or simply "the Bard"). His extant works, including collaborations, consist of some 39 plays, 154 sonnets, three long narrative poems, and a few other verses, some of uncertain authorship. His plays have been translated into every major living language and are performed more often than those of any other playwright. They also continue to be studied and reinterpreted.