Catching Fire - The Hunger Games, Book 2 (Unabridged)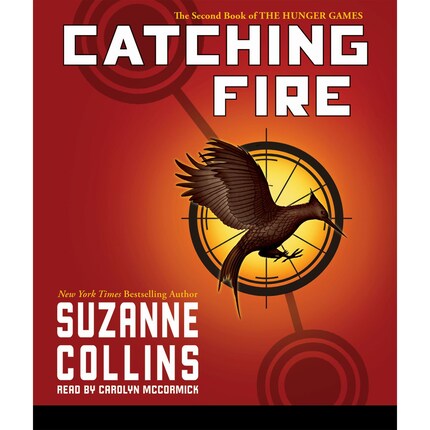 Description of the book
Against all odds, Katniss Everdeen has won the annual Hunger Games with fellow district tribute Peeta Mellark. But it was a victory won by defiance of the Capitol and their harsh rules. Katniss and Peeta should be happy. After all, they have just won for themselves and their families a life of safety and plenty. But there are rumors of rebellion among the subjects, and Katniss and Peeta, to their horror, are the faces of that rebellion. The Capitol is angry. The Capitol wants revenge.
© 2009 Scholastic Inc. (Audiobook)
© 2009 Suzanne Collins (Audiobook)
What others think
Reviews of Catching Fire - The Hunger Games, Book 2 (Unabridged) –
Audiobook
Some of the narration, specially towards the end is edited in a choppy way catching you off guard with changes of volume, quality and tone. Which is a shame since Caroline has a very similar voice and tone to Jennifer Lawrence herself and makes the film to book transition extremely natural.