Blood Family
- Graeme Hampton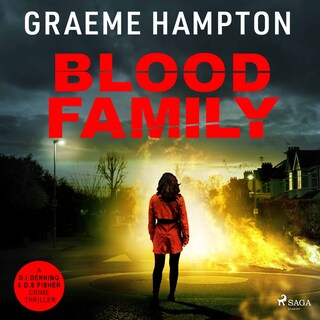 Summary
All families have secrets... some are deadly.

When D.I. Matthew Denning is called to investigate a house fire in a North London street, he never anticipated the horrors that awaited him. As Denning and D.S. Molly Fisher search the wreckage, the bodies of the Galloway family – Brian and Ellie, son Simon, daughter Amber and 9-year-old grandson Caleb – are discovered in the smouldering house.

All evidence points to a tragic accident... until Matthew and Molly discover that the family was dead before the fire, murdered in their home by a faceless psychopath.

What starts as a routine investigation swiftly turns into a murder investigation, with Denning and Fisher hunting a killer who has wiped out three generations.

But as the case deepens, Denning and Fisher discover that the Galloways were no ordinary family. Like all families, they harbour secrets - but unlike others, their secrets were so deadly, someone is willing to spill blood to keep them hidden...

An utterly gripping detective thriller set in London, Blood Family will thrill fans of Angela Marsons, Mark Billingham and Robert Bryndza.

Graeme Hampton grew up in Central Scotland. After training as a stage manager in the theatre, he worked in London for a number of years, before returning to Scotland to study for a BA in English Literature at Stirling University. Know No Evil is his first novel.
He lives in Hastings, East Sussex.
© Saga Egmont (Audiobook)